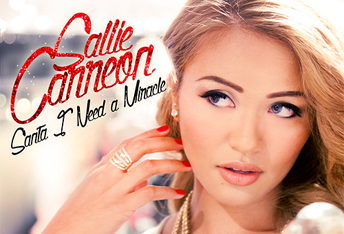 XOXO/Universal is proud to announce the recording debut of Sallie Carreon.
Hand-picked as the overall winner of a recent area-wide talent search, the 22 year old singer's musical gift was immediately evident in the audition process and became the judge's unanimous choice for pop stardom.
That time is now and in her recording debut Vancouver's own Sallie Carreon hopes her Christmas wish comes true in 'Santa I Need a Miracle'.
"Christmas is such a special time of the year for me and my family and I'm so thrilled to